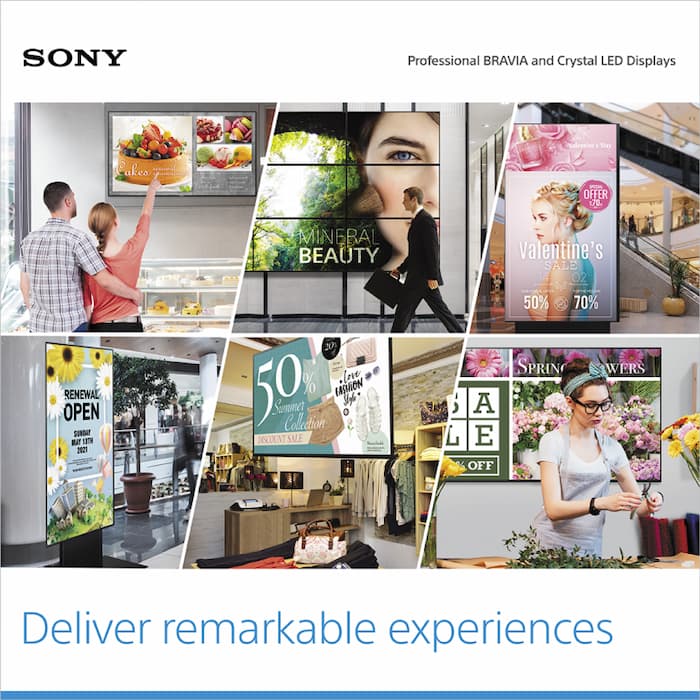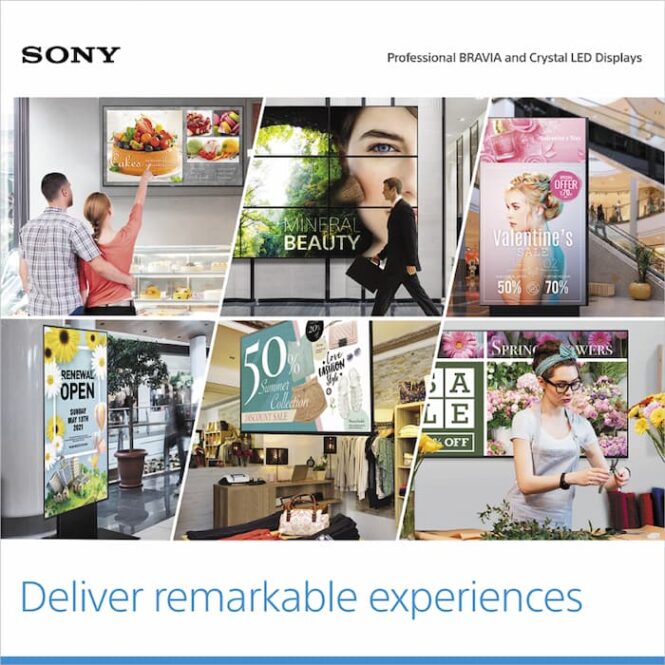 Sony AV Products and Partners
Good to see Tomer Mann and 22Miles an official Sony Digital Alliance partner.
22Miles is excited about the opportunity to partner with Sony and showcase our collaborative solution offering together at their NRF Booth. Go check them out and let's have some fun this year together.
Sony Electronics' AV Team to Exhibit at NRF 2022: Retail's Big Show, January 16-18 in New York City
Experience Sony's Professional Large Display Solutions, Digital Signage Capabilities and Collaborative Partnerships at the Javits Center
Explore Sony Electronics' display portfolio in Booth #3137 at NRF 2022: Retail's Big Show, held at the Javits Center in New York City, January 16-18.  Sony's highlights for the show include flexible professional BRAVIA displays ranging in size from 32 to 100 inches, as well as the bright Crystal LED C-Series direct view display and a digital signage kiosk.  Sony will also demonstrate solutions from select Digital Signage Alliance partners.
The National Retail Federation, the world's largest retail trade association, hosts its flagship NRF: Retail's Big Show event annually to connect retailers, vendors, industry experts and visionaries to showcase the latest innovations, explore the newest trends, tackle retail's biggest topics and forecast what's next.
"As Sony adopts a more targeted focus on vertical markets, attending NRF allows us to expose our accommodating large display offerings to a range of influencers in the retail space," said Rich Ventura, Vice President of B2B, Sony Electronics' Imaging Products and Solutions Professional Division.  "As the retail space continues to evolve and communication needs advance, we look forward to the networking with and learning from the community, while reinforcing Sony's legacy and expertise in developing and manufacturing high-quality digital signage solutions."
The following technologies will be featured at NRF 2022:
Sony AV Alliance Partners
We work closely with top companies to add even more value to our industry-leading AV products and solutions. Whether it's configuring a digital signage network, connecting participants using video collaboration, or outfitting a room for device management and automation — Sony is committed to helping you.