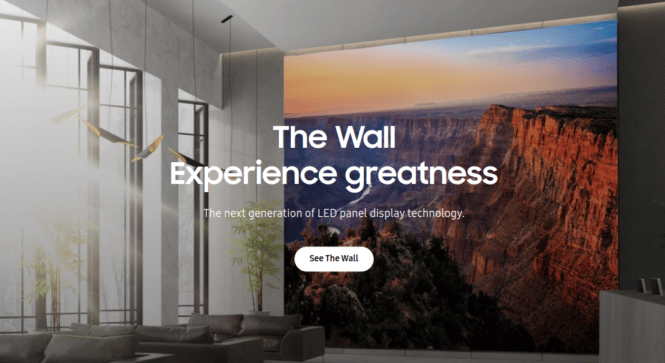 Samsung Digital Signage Solutions Profile
Nice profile of Samsung by Sixteen Nine as part of sponsor profiles for the SixteenNine mixer at DSE this year,'
Excerpt:
November 15, 2022 by Dave Haynes
It almost seems a little silly writing up a profile on a company that has been part of the industry since it got a name, as Samsung's footprint and influence is all over the business.
The Korean electronics giant got its start in digital signage as purely a supplier of commercial displays, but through the years has hugely diversified what it offers in the sector – both in products and services.
Samsung pro displays now cover off a huge range of use-cases and price-points: from prosumer TVs for the price-conscious SMB/entry-level market to super-premium microLED products like The Wall, and 8K-capable QLED displays (QLEDs are LCDs with quantum dots filters that produce the same rich visuals seen with OLEDs).
Samsung has also greatly matured its CMS software solution MagicInfo – evolving it through the years from an entry-level solution for simple, budget-sensitive jobs to being a rich, full-featured product that competes with pure-play CMS software options and gets used all the way up to enterprise jobs. MagicInfo now has complementary solutions like analytics and data integration, and the company has invested the resources to make the software hyper-secure, with ISO27701 certification.
More Posts