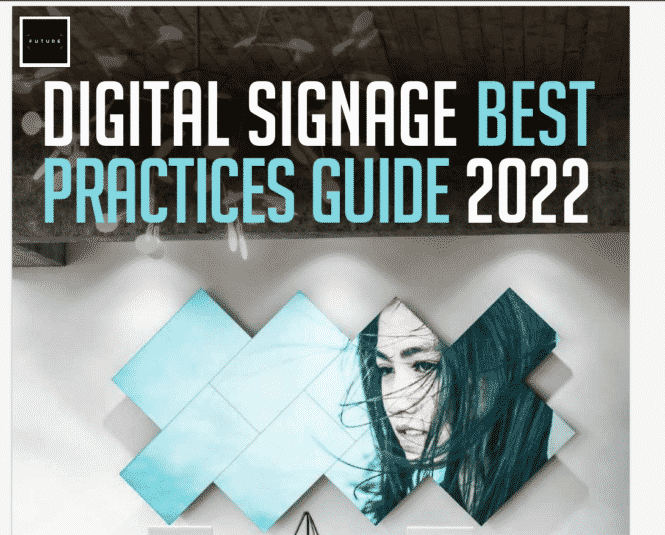 Digital Signage Best Practices Writeup
Ton of heavyweights in the digital signage solution space weigh in on what's important in writeup by AVNetwork. Contributors include Megan Zeller of Peerless-AV and Tomer Mann of 22Miles and LG Solutions.
In Brief
Digital Signage Trends
Supply and Demand
Value-Added Distributors
Troubleshooting
Preparation
Business
Content Management
Exhibit
Retail Product Showcase
Excerpt
When it comes to digital signage—and indeed all AV solutions—in 2022, flexibility is the name of the game.
As we know, effective digital signage not only communicates relevant brand or company information to today's viewers, but it leaves the door open for any number of future use cases— suiting the changing needs of an organization for years to come. From staying open to using products that were not in your original plans if supply chain issues rear their ugly head; to rolling with unintended delays with a phased installation—in the Digital Signage Best Practices Guide 2022, we see flexibility in action across the entire spectrum of digital signage applications.
We will first hear from industry experts for their insights on how to avoid common digital signage pitfalls, partnering with value-added distributors, keeping lines of communication open with your stakeholders, planning for the unplanned, and leveraging familiar display technology in creative ways to attract (and keep) customers.
New to this year's guide, we will then show you three innovative, inspired case studies—courtesy of manufacturers and installation professionals who are upending expectations on what is possible when digital signage is brought into art, education, and larger-than-life retail environments.
And, finally, we look at the cutting-edge digital signage products making waves right now, including mounting systems, extenders, controllers, management platforms, and, of course, the displays themselves.
Full report download
digital signage best practices 2022
More Posts