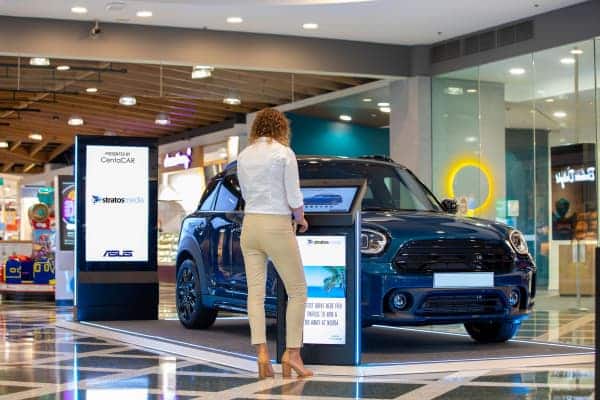 Chromebox Digital Signage News
Writeup from Sixteen:Nine
August 30, 2021 by Dave Haynes
There was a time, a few years back, when hardware devices running Google's Chrome operating system were thought in some circles to be a next big thing in digital signage – because the devices were relatively inexpensive, used an OS based on the latest web technologies, and were backed by a top three global tech company.
But it didn't play out that way, and Chromeboxes aren't often part of the conversation … while Android – worrisome back then – is now widely used, and now widely trusted for its security measures. Part of the story, of course, is that a lot of mainstream digital signage jobs just use smart displays with built-in media players.
But Chromeboxes are still around, and still being used by some CMS software companies, like Australia's StratosMedia – an early adopter that has stuck with them.
CEO Brian Hammett sent me a note about a new fanless unit from ASUS, saying simply: "Yes, Chrome still exists … and this is a fantastic unit."
Taiwan-based ASUS pushed out PR recently about its partnership with StratosMedia and the use of digital signage hardware and software for the car-staging company Conquest Staging.
Read full article from Sixteen:Nine